Unique Cake Flavours That Will WOW Your Guests
Cakes are ideal for desserts, gatherings, celebrations, and pretty much any other occasion. Cakes come in a variety of flavors and combinations, such as red velvet and vanilla, among others. These days, you pretty much have the freedom to flavor and shape cakes however you want. Every occasion and craving can be satisfied by the ideal cake flavor. However, the truth is that not all flavors pair nicely. Simply put, certain combinations taste better than others. Cakes are a delectable and customary component of any celebration, and it is your responsibility as a host to offer your guests the greatest selections available.

There are moments when you need something extra, even while the traditional flavors—such as chocolate cake, vanilla cake, strawberry cake, earl grey cake, and black forest—are excellent. Anything quirky, use this list when you want to impress your visitors with unique, mouthwatering, and out-of-the-ordinary cake flavors. Save this page for later and thank us! 
1. Tres Leches Cake (Milk Cake)
What is a Tres Leches Cake? 
It is a cake that is soaked in three kinds of milk: evaporated milk, condensed milk, and whole milk.
Everyone around me would choose Tres Leches Cake as one of our all-time favorites! I adore how it's not excessively sweet, how simple it is to make, how I can prepare it ahead of time, and how tasty it is!  The batter is made even lighter and spongier by the addition of whisked egg whites. Tres leches cake is made by poking holes in a baked cake with a fork and then covering it with three different kinds of milk: evaporated milk, sweetened condensed milk, and whole milk.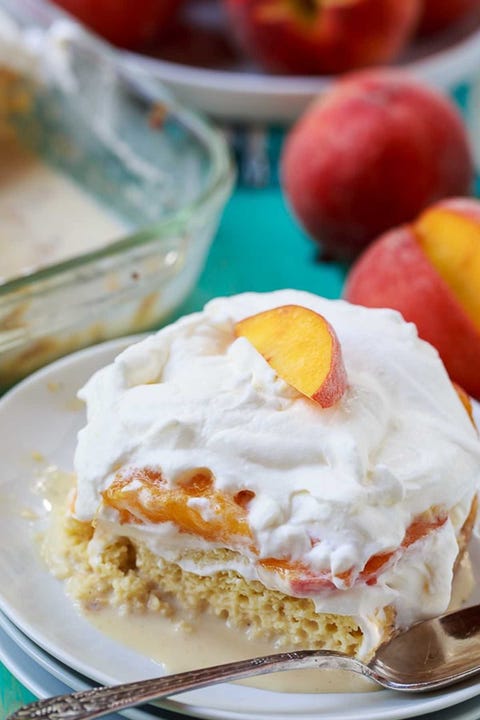 Tres Leches Cake can be explored to different cake flavours such as Peach Bourbon Tres Leches Cake, Thai Milk Tea Tres Leches Cake and even Coffee Tres Leches Cake! 
2. Carrot Cake
Is Carrot Cake Healthy Selection?
Carrot cake is made with less sugar and healthy ingredients such as carrot and nuts. It has Vitamin C but has slightly more calories than usual Chocolate Cake. 
Carrot cake is a type of cake where the batter includes chopped carrots. White cream cheese frosting is used in the majority of carrot cake recipes. The cake batter may occasionally include nuts like walnuts or pecans as well as spices like cinnamon, ginger, and ground mixed spice.

Why does carrot cake taste so good? 
The cake is dense yet super soft with hint of fragrant cinnamon and spices mixed. No worries, they don't taste like carrot and they are deliciously addictive. 

It is not easy to find carrot cake flavour from your nearby bakeries. Discuss with your experienced baker and if they are willing to specially bake this flavour for your special occasion! 
3. Red Velvet Cake
What Is So Unique About Red Velvet Cake?

They are not your usual chocolate cake. They are actually vanilla cake and added with some cocoa powder and buttermilk to bring out the extra flavour in the cake. It is paired with delicious cream cheese frosting for that perfect slice. 
Red Velvet Cake is a popular cake selection among the kids! It's pretty red color will definitely attracts them! It has a smooth, soft, tender and light with creamy cream cheese icing spread across the dense yet soft cake. It just make it so special. If you are celebrating your kid's 1st birthday or 5th birthday, we will highly recommend to opt for Red Velvet Cake as it will WOW your guests! 
4. Cereal Milk Cake
Have you heard of Cereal Milk Cake? It is not commonly found in most bakeries yet it taste delicious! Most bakeries should definitely consider this cake flavour as it might actually turns out to be best selling one. Do you like both milk and cereal then this cake will be the best for you. This flavour is nostalgic yet delicious. It can actually be served as a break fast as well. 

With moist layers of cereal milk-infused cake, fluffy cereal milk mousse filling, and velvety cereal milk frosting, there's definitely no shortage of cereal milk madness in this cake.

5. Dark Chocolate Peanut Butter Cake
This cake will be the healthiest option! Dark Chocolate and Peanut Butter has a high in protein and fibre. You'll not feel guilty after eating it. This dark chocolate peanut butter cake has to be a dense butter cake yet it is super soft and moist paired with smooth and creamy peanut butter cream. 

I cannot imagine a cake that taste better than this. It is a divine blend of toasted peanut butter with the chocolatey goodness of dark cocoa powder in this cake. You can add ons crunchy peanuts for that extra bite so it doesn't taste flat overall. 
We have listed our top 5 unique cake flavours for you to try on your next celebration. Our favourite has got to be dark chocolate peanut butter cake, not only it is a healthier choice, it is extra delicious as well! It will be a popular selection among both elderlies and kids. Which one of the above is your favourite? Comment down and share with us! 
0 comments