The Baker's Guide to Opening a Bakery
Working in a pastry store is everyone's childhood fantasy, and owning your own bakery is much better. Imagine waking up every day to create your favorite desserts and seeing a customer's face light up! That would most likely be the nicest sensation in the world.

Honeypeachsg Bakery was founded two years ago by two dedicated artisanal cake artists who genuinely love coming up with innovative cake flavors and designs to share with everyone. Honeypeachsg Bakery began modestly, and we continue to learn every day. We'd like to share our experience and knowledge with aspiring bakers in the future.
1. Type of Bakeries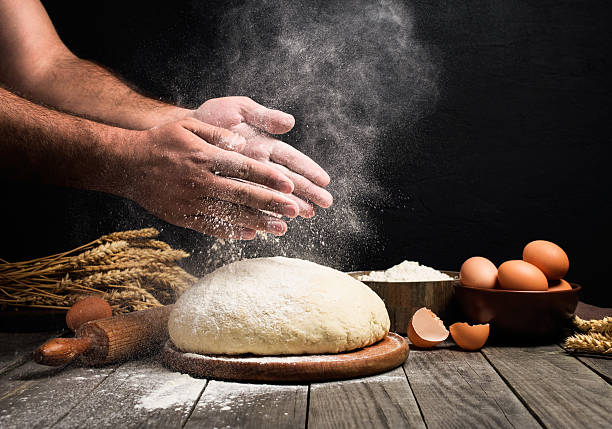 What kind of area are you interested in? Is the emphasis on cookies, cupcakes, or cakes? Finding a focal point rather than all-around bakeries would be preferable! As a result, you can concentrate more on your niche and develop more distinctive flavors through it.

Remember to create a business plan by determining your start-up finances, the kind of equipment you'll need, and the price you'll charge for baked goods. Do you want to open a dine-in café or merely a kitchen studio? It all comes down to the type of focus point you have. If you prefer to bake petit-fours rather than custom cakes, a cafe would be a better option. Most importantly, remember to weigh the costs of your options!
2. Choose a Brand Name
Branding is essential since it not only creates a lasting impression on customers, but it also informs them about what to expect from your business. It's a strategy to set yourself apart from the competition by stating exactly what you have to offer that makes you the better option.

Choose a name that is both unique and memorable! Ensure that it is not too long and difficult to remember. If you specialize in cakes, you might use a brand name that includes the word "cakes" or "bakery" to make it clear to buyers what you sell. 




It's crucial to integrate your brand on the packaging box, whether it's a custom box or a custom sticker logo. Simply paste the custom sticker on your packaging and you would create a unique look of your brand. 

We regularly purchase our custom stickier with SingaPrinting. SingaPrinting is an online custom sticker printing provider in Singapore. They provide high quality sticker material that are waterproofs too! They offer a one-stop shop for stickers/labels, business cards, hang tags, and other items at an affordable pricing! 


We've engaged with a few printing companies in the past, and SingaPrinting is without a doubt our favorite shop! Their customer support and delivery are quick and efficient. We would definitely recommend to our friends!
3. Research Your Products 
Have a clear understanding of what you want to accomplish. Would you want a soft and fluffy vanilla cake sponge or a unique cake flavor at the end of the R&D? A standard R&D project can take anywhere from nine months to two years, so plan ahead. It takes time and effort to develop your best flavors!

We at Honeypeachsg Bakery have spent over a year researching and developing our cake recipes! We created a less sweet, soft, moist, yet sturdy cake for your birthday celebration after thousands of trial and error!

Fresh strawberries short cake, Earl Grey lavender, and double chocolate are among our most popular cake flavors. Some of our cake flavors have a unique crunch to savor and delight your senses! Try it out for yourself!
4. Launch Your Brand
The first step is to launch your brand on social media platforms like Instagram or Facebook. Make sure you're familiar with these social media sites and that you're updating your feeds on a frequent basis. You could inject some marketing costs to help you out.

Don't be hesitant to take the first move toward launching your company or product. Although there may be a small consumer base at initially, persevere and keep doing what you love! We have faith in your ability to get there at some point.

There will be many ups and downs, but remember to embrace this entrepreneur adventure.
1 comment