How to Make Birthday Cake at Home?
A birthday cake is the most significant aspect at a birthday party; without a birthday cake or the opportunity to blow out a candle, the celebrant will feel down and indifferent in the occasion. What could be more satisfying than making your own birthday cake for your friends and family? During their birthday party, they will feel more happy and blissful. It will provide you a more unique experience than sourcing from other bakery in Singapore. 

Baking a simple birthday cake at home will save you money in the long run. A typical cake shop in Singapore costs around $50 and above, however baking your own birthday cake costs less than $25! Unless you're searching for custom cakes with a lot of customisation, we strongly advise you to leave it to the professionals.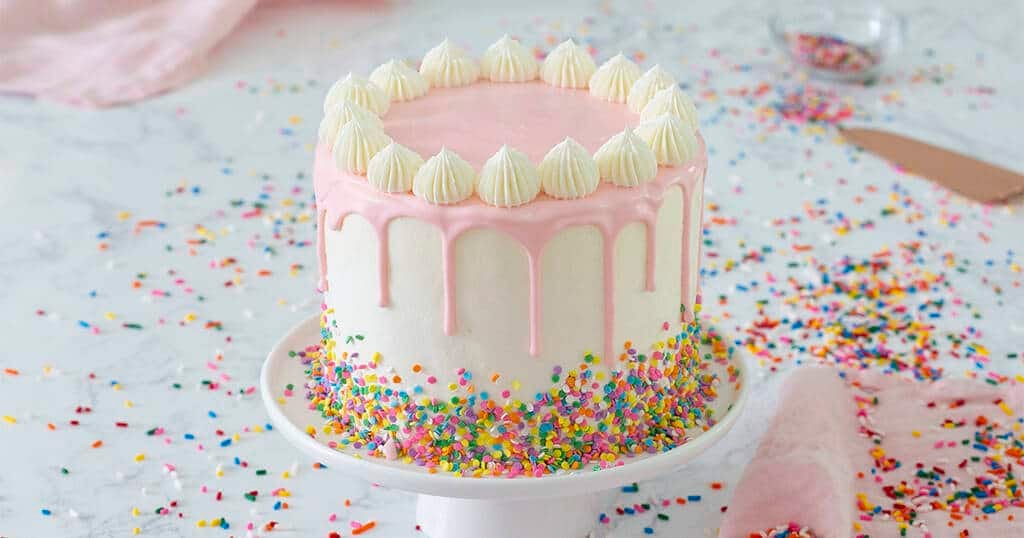 Best Vanilla Birthday Cake Recipe
Have you ever considered baking your own birthday cake at home? Everyone wants to bake and design their own birthday cakes, or bake for someone they care about. Baking is amazing thing because it allows you to create a piece of art for a special occasion. And the best part is that it's simple to accomplish!
Why is Vanilla the best flavour? 
Vanillin is the scent element that we are all familiar with. Vanillin has a floral, sweet, creamy aroma that we adore. Vanilla birthday cake is a widely common universal cake flavour and loved by many. Vanilla bean pods, Vanilla Extract, and Vanilla Paste are all examples of vanilla. On the other hand, vanilla is found in almost anything that has a sweet flavor or aroma. Dairy and non-dairy milks, yogurts, ice creams, pastries, and custards are just a few examples.

Here's how to make the softest, fluffiest vanilla cake you've ever had!

5 Egg Yolks 
1g Salt

50g Castor Sugar

Meringue - 5 Egg Whites + 70g Castor Sugar
90g All-Purpose Flour
2g Baking Powder
50g Vegetable Oil 
50g Milk
Step 1: Mix 5 egg yolks, salt, castor sugar in a bowl till light pale color and foamy. This is a very important step to achieve soft and fluffy birthday cake. 
Step 2: Whip the meringue! Add 5 egg whites and castor sugar into a mixer till soft peak. Whipping the meringue until it reaches a soft peak allows the proteins to strengthen their flexibility, allowing them to take in more air and eventually develop more volume.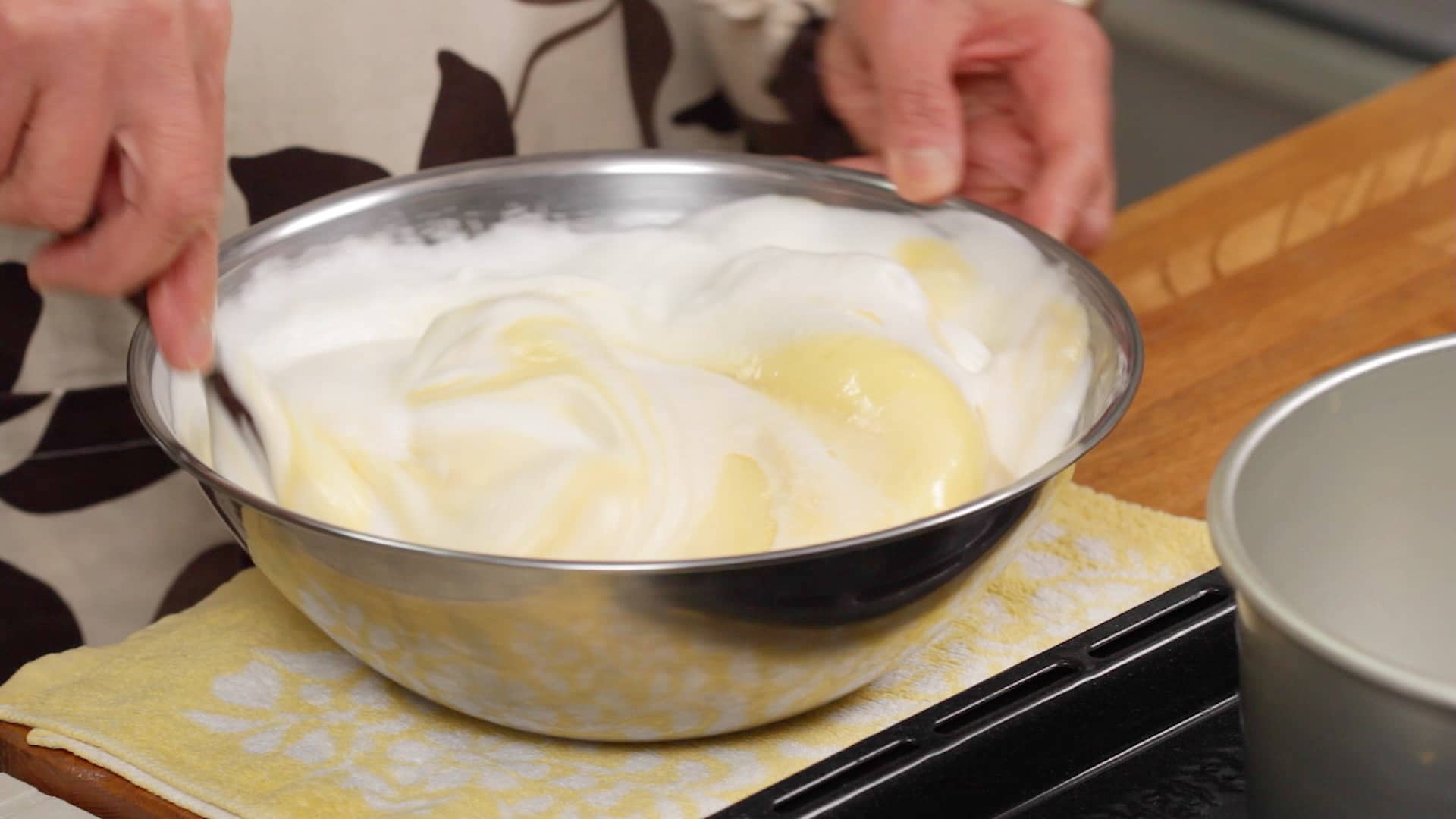 Step 3: In the same bowl, fold the egg yolk mixture and the meringue mixture until just combined. Make sure the cake foundation mixture isn't overfold or the cake may flatten.
Step 4: Mix in all the dry ingredients (flour and baking powder) into the same bowl. Remember to sift them thoroughly to prevent any lumps on your birthday cake. 
Step 5: Mix both oil and milk into a bowl. Then take some cake mixture into the oil-milk bowl to ensure that all liquids are captured and added to the final cake base mixture. Fold in with the remaining cake mixture and divide equally among three cake tins. Ensure it is mixed well and no residue of flour can be seen. 
Bake in a preheated oven for 170 degree, 30 minutes or till use the toothpick test. Toothpick is inserted in the center to come out clean, indicating that the crumb is fully set and no excess moisture remains. 


A Fluffy, Soft, and Moist Vanilla Birthday Cake
There you have it: a fluffy, soft, and moist vanilla birthday cake for your birthday party at home. For the perfect vanilla cake, combine them with smooth vanilla whipped cream frosting. They can also be served with a dollop of vanilla ice cream to add to the cold sensation. 

If baking cakes isn't your area of expertise, consider hiring a professional to assist you! Honeypeachsg Bakery is an online bakery in Singapore specializing in customised cakes. Everyone enjoys our birthday cakes because they are less sweet, moist, and soft. Simply tell us what sort of cake design and cake flavor you want, and our pastry chef will create your perfect birthday cake.

Read The Ultimate Guide to Order a Customised Birthday Cake in Singapore to customised your ideal birthday cake!
0 comments